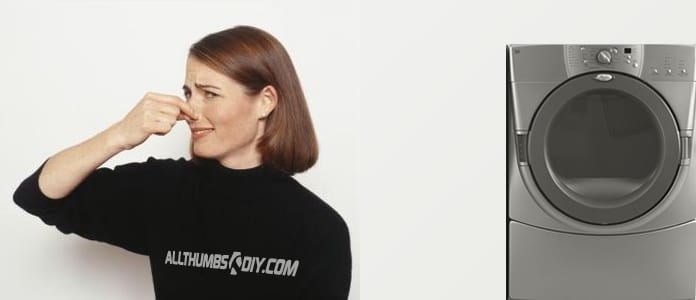 If your just-washed clothes are coming out smelling like a week old gym socks, it's time to clean your washer. This holds especially true if you have pets, infants and toddlers because they generate tons of hair, poopy and pee'd towels, diaper clothes and clothing.
I normally do not like using harsh chemicals when I am cleaning around the house. However, there are certain situations where baking soda and vinegar simply cannot do a proper job. So when I started using
Affresh
, I was pleasantly surprised to see it work very effectively. I do, however, run an extra cycle afterwards to ensure that all chemicals are removed before doing my laundry. Affresh recommends using a tablet every month but I tend to do it every other month.
Before diving into using Affresh, I would first do the following:
Dogs and Cats
If you have a dog that sheds a lot, you probably have seen dog hair tumbleweeds rolling around between cleanings. Due to static charge, dog hair (and cat hair) just about clings to everything, including your clothes and towels (especially towels) and when they are separated in a washer, most of them end up in a drain pump filter.
This kind of gunk not only creates unpleasant odor after few weeks, it also impedes water from draining, causing your washer to run longer than necessary.
Grab a used toothbrush (I collect them for these kinds of situations) and some baking soda and bleach and clean it thoroughly. You might also want to put this cleaning task on a monthly basis.
For step-by-step instructions on disassembling and cleaning your Whirlpool washing machine drain cap assembly, click
here
Small children
Another culprit to a smelly washer is a small space between the washer's spinning drum and the rubber boot (it seals the door to prevent water leaks).
Problem is that this rubber boot flexes quite a bit and have a tendency of trapping small clothing articles like socks and underwear (very poor design on Whirlpool's part).
So if you don't check this space on a regular basis, small pieces of clothing can sit there for days on end, eventually stinking up the entire machine (especially on warm days).
To prevent this from happening, the best way I found was to enclose small socks and underwear in a mesh bag like this one. It also helps to check this crevice before each loading.
By the way, the mesh laundry bag can also be used to wash sweaters to prevent stretching and tearing!
Is your washing machine level and plumb?
Another cause is that if your machine is not level (true horizontal) or plumb (true vertical), your machine may collect some residual water inside the rubber boot area.
To prevent that from happening, it's easy to level/plumb your machine if use a magnetic torpedo like this one.
You also want to visually inspect the entire area inside every couple of weeks. More often than not, I found some lint clusters with mildew growth (Fig.5 below), especially if the washer hasn't been used for a period of time.
To take care of this, I usually:
Take some some Clorox wipes and thoroughly wipe the inside/outside of the boot area
Wipe down the rubber boot itself
After waiting 10 minutes, wet some paper towel sheets in warm water and wipe down all plastic/rubber areas
Final Words
According to Bloomberg news, there was a class action litigation against Whirlpool due to "smelly" design of its front-load washers.
I haven't read the legal papers to determine its merits, I think it takes just a bit of effort to follow the guidelines I mentioned above to keep the washer from smelling.
By the way, if you found this article to be helpful, would you please do me a favor and sign up of my free my newsletter? The signup form is located on the upper right corner of the page.
Thanks for reading!