In this post, I am going to show you some of the components that can be replaced by an end user. This list is applicable to GE Profile PFCF1NFWA refrigerator.
REFRIGERATOR MAIN PARTS
Picture below is the setup for GE Profile Side-by-Side refrigerator (Model PFCF1NFWA).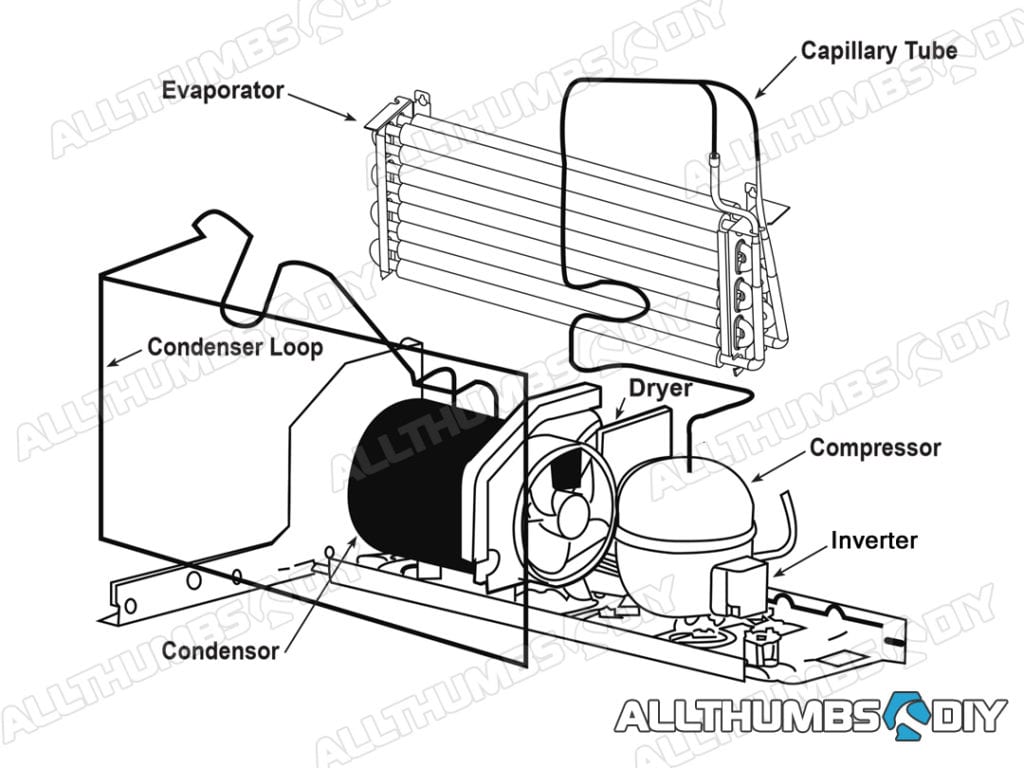 So there are only few steps we need to troubleshoot a refrigerator that is not cooling.
In this particular model, a computer processes inputs from thermistor measurements and sends a control voltage to the inverter board. Inverter board in turn supplies or discontinues electricity (coming from the outlet) to the inverter compressor to cool the refrigerator.
For more information, I highly recommend reading the How Refrigerators Work article from the How Stuff Works.
PARTS LIST
REFERENCE LINKS