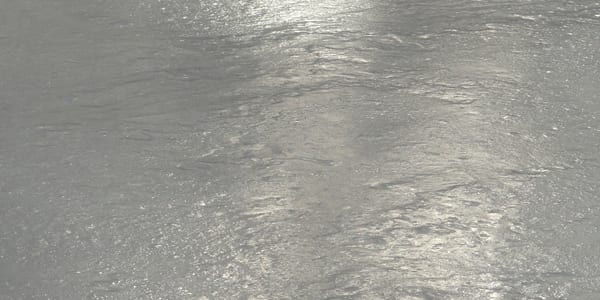 With the overnight temperature hovering around 7 degrees, I decided to stay in my warm bed by justifying (in my head) how the shallow end of the ice would crack if I would add water.
As expected, little bit of water I added early last night really did not help. The surface still looked and felt very uneven (see pix).
The night time temperature is expected to be around 14 degrees so I am going to attempt to lay down another layer of ice to hopefully smooth out the surface.