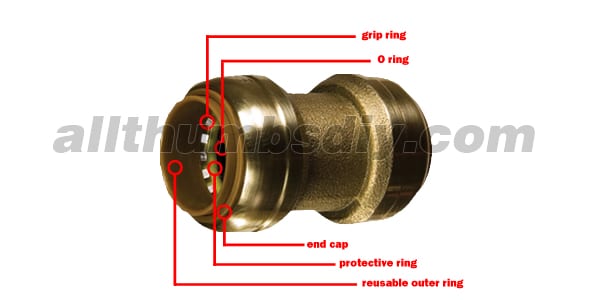 One of the most daunting tasks when working on a plumbing project is soldering.
I know I had my share of gaffes When first started tinkering around with Bernzonmatic torches, flux, solder, and copper pipes. The feeling of sweating a joint and seeing a leak when the water was turned back on was shall I say, very frustrating.
Soldering isn't that hard. It just takes lots of practice with little knowledge from
Taunton's For Pros by Pros Remodel Plumbing
book. There are other versions of this book, but I own and prefer this 2005 version (hey what can I say, soldering techniques don't change that often!)
However, as much as I prefer to "sweat" a joint whenever possible, there are certain instances where a quick push-fit fitting is appropriate and I will review three major brands: SharkBite, GatorBite and TecTite.
SharkBite
SharkBite is the original Push-Fit fittings manufacturer.
It's patented fittings became widely available in the US via Home Depot (Free shipping on most orders over $45
) stores back in 2005 (however, the same design had been used in Australia for many years prior).
The Sharkbite brand is owned by Cash Acme which is in turn owned by the Reliance Worldwide.
GatorBite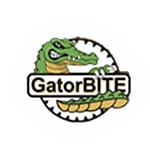 GatorBite came on the market somewhat mysteriously.
Its fittings became widely available via Lowes but the company did not have its own website, nor did Lowes or the manufacturer or GatorBite offered any installation tips and instructions.
Other than some packaging materials that came in Lowes' blue instead of Home Depot's orange, their brass fittings were virtually indistinguishable from each other.
Initially I thought SharkBite and GatorBite fittings were made by the same manufacturer but that turned out to be not true. GatorBite is actually made by a company called Elkhart Products Corporation (see TecTite brand).
Tec Tite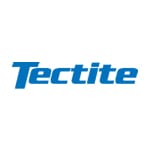 TecTite is the brand owned by the Elkhart Products Corporation. Its push-fit fittings seems to be identical to that of GatorBites, minus SKUs and packaging.
For some reason, TecTite fittings are not available through Home Depot or Lowes. I checked around and only a handful of plumbing supply stores carried them. Online, I saw that Ace HardWare Outlet and Amazon carried limited fittings.
Comparison
As you can see from below, GatorBite column is noted in black. That is because there is no available information at Lowes stores, Lowes.com or GatorBite.com (does not exist) other than some vague information which is similar to Tectite.
However, GatorBITE's packaging is starting to appear with Elkhart Product Corporation contact information in the back.
| | | | |
| --- | --- | --- | --- |
| | SB | GB | TT |
| No Soldering, clamps, unions or glue | | | |
| Fits copper, CTS CPVC and PEX | | | |
| Integrated Tube Liner (a1) | | | |
| Dezincification resistent brass (DZR) body | | | |
| Certified to ANSI/NSF-14, 61 | | | |
| Certified ASSE 1061 | | | |
| Fluid Applications – potable water | | | |
| Fluid Applications – potable water system flushing chemicals | | | |
| Fluid Applications – chilled water with corrosion inhibitors | | | |
| Fluid Applications – hydronics heating (b1) | | | |
| Fluid Applications – Rainwater / Greywater | | | |
| Approved for Underground use, behind walls without access panels (c1) | | | |
| Meets UPC, IPC and cUPC requirements | | | |
| Warranty | 25 years | | 50 years |
| Operating Temp | 200 F | | 180 or 250 F? (d1) |
| Working Max pressure | 200 psi | | 200 psi |
| Solder Distance | 18″ | | 12″ |

(a1) : GB / TT comes with a tube liner in the packaging that you must insert, if needed
(b1) : SB / TT – glycol mixture hydronics is not to exceed 100% concentration
(c1) : SB / GB / TT – you must check with your township before using in this manner
(d1) : TT – Conflicting info. FAQ document states max temp up to 180 F. All other document specifies max temp up to 250 F.
PHYSICAL DIFFERENCES
After examining their online brochures and specifications, I thought they looked incredibly similar. But I wanted to physically compare them side-by-side so I went out and purchased a 1/2″ straight coupling along with a 3/4″ 90 degree elbow from Sharkbite, Gatorbite and Tectite.
Other than PVC inserts that came separate in Gatorbite and Tectite packagings, they all had virtually same physical characteristics. As suspected, Gatorbite and Tectite connectors even had identical stampings containing the source of origin and other product related information.
Being a curious DIYer, I used my nifty Blade-1KG Pocket digital scale to weigh these products and this was the result:
| | | | |
| --- | --- | --- | --- |
| | SB | GB | TT |
| 1/2″ Straight Coupling | 56.2 g | 58.3 g | 58.3 g |
| 3/4″ 90 degree elbow | 131.11 g | 135.3 g | 135.3 g |
 
* digital scale was calibrated using a 500g weight. Results are within plus or minus 0.2 grams.
As you can see from my rough weighing, Sharkbite couplings are consistently lighter than Tectite/Gatorbite couplings. Now, I am not proposing that this somehow implies that Sharkbite couplings are inferior but I wonder if there are any pros or cons of being more "hefty"?
Anyways, I will show you how I ended up using 7 Sharkbite couplings in my bathroom remodeling project that saved money and time.

PS. If you found this article to be useful, why not sign up for my newsletter? Just look for a signup form on the upper right hand side of your screen. Thanks!
INTERESTING FACTS
Although these fittings are categorized as being lead-free brass, SharkBite and GatorBITE packaging comes with California Proposition 65 Warning, "…this product contains chemicals known to the State of CA to cause cancer and birth defects or other reproductive harm…". This is because the Federal requirement for lead-free brass is any brass containing less than 8% lead. California's definition of lead-free is 0% lead, hence the warning. So if you have little ones around, make sure to wash your hands thoroughly with soap, and maybe wipe your hands with baby wipes.
O-ring inside the fitting is preventing leaks. Make sure to de-burr copper pipe ends before mating to prevent nicks and cuts to the o-ring
SharkBite fittings come with a tube liner built-in that is NOT intended for use when mating to copper. Make sure to remove it first!
GatorBITE / Tectite come with a tube liner (white) that you MUST ADD when mating to PEX or CPVC.
GatorBITE / Tectite – Only the white tube liner is to be added; DO NOT REMOVE the black piece that is integrals to your fitting!
SharkBite / GatorBITE / Tectite – Although they all use Dezincification Resistent brass bodies (DZR) to minimize corrosion from hard water but manufacturing defects can and will happen. So you want to pay special attention to your installed fittings for any leaks if you have particularly hard water (i.e. lots of minerals; you can see green crust around faucets, tub stains, etc.)
REFERENCES