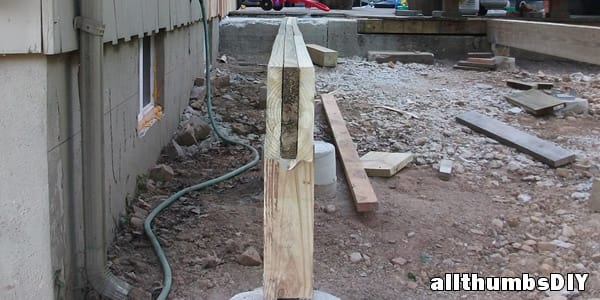 Whether you are building a load bearing support beam for your wall or a deck beam, you probably wondered about adding a 1/2″ plywood strip in between 2x lumber.
As a non-engineer, I always err on the cautious side and "over build" so I've ALWAYS added a strip of plywood.
Now thanks to GBrackins from DIYchatroom.com, I found a very well written article from Fine Home Building that you should definitely read. (link – if the link is broken, email me).
The article is written from an ex-framing carpenter who became a structural engineer so you know right off the bat that he knows what he is talking about.
After reading this article, I felt good about my always-add-plywood-strip approach and I will probably continue on with that "tradition" (unless I decide to use steel beams!)